It happened again last week at the tee box on the first hole. Someone in a foursome of golfers living the bucket-list dream glanced away from breathtaking Pacific Ocean views at Pebble Beach Golf Links just long enough to notice a caddie's name tag.
"Van Earl?" the man said. "The only Van Earl I ever heard of was a sports guy on CNN."
The 60-year-old caddie flashed the same half-grin he made famous more than three decades ago – as if letting his audience in on an inside joke. A University of South Carolina graduate and former Charleston television sportscaster who was a national media-driven social sensation before there was social media, he responded in stride.
"Yeah, that's me," he said. "That's my former life. I'm Van Earl Wright."
That prompted a typical response.
"No way," the Pebble Beach golfer said.
Oh, yes. Van Earl Wright. The unique one and zany only. The same guy who narrated two minutes of CNN Headline Sports highlights twice an hour from 1989-1993, back when the network considered sports important, has made another career switch.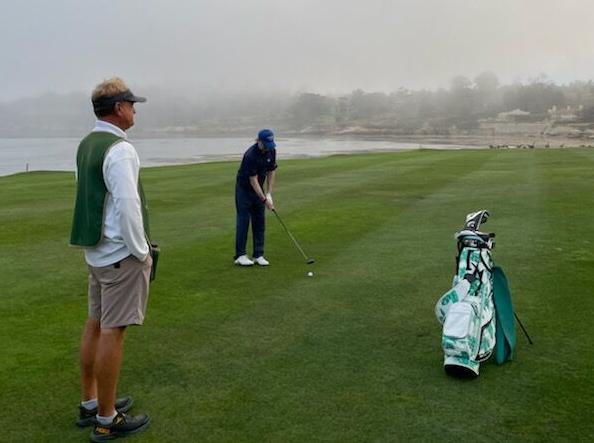 The most public version of Wright, from CNN headquarters in his native Atlanta, used a catchy repertoire enhanced by over-the-top voice inflection during drop-ins from 6:30 p.m. to 2:30 a.m. Eastern time.
Home runs went "Deeeep" in full faux baritone.
Anything about an L.A. team included a dramatic "Lohs–ANN-Guh-Lees" reference.
Anyone thrown out on the bases was "Meat." Or, at home plate, "Meat at the dish."
NBA players went "soarin' and slammin'" for dunks.
Just some of the fresh terminology spun from the brain of a blonde-haired young man given TV access to much of the free world.
"The first thing that got you was the name," said Dave Goren, executive director of the National Sports Media Association and a broadcast journalism professor at Wake Forest. "It was as if he was announcing, 'I'm here, now listen up!' Then you noticed that his delivery was unique, punching up certain words to make the viewer take notice. He certainly cut through the mundane and was able to own his own style."
The recognizable CNN sports staff included Fred Hickman, Hannah Storm, Nick Charles, Dan Hicks, Jerome Jurenovich and Vince Cellini. But Wright got the most viewer feedback, much of it negative.
"I don't know what it is you're doing," said Wright's CNN boss, Bill MacPhail, the late legendary former president of CBS Sports. "But whatever you're doing is generating a lot of interest. In fact, you're getting more mail than anyone at CNN except Larry King."
When CNN offered a new contract boosting his salary from $28,000 a year in 1993 to $35,000, $40,000 and $45,000 over the next three, Wright bolted for WDIV in Detroit and a sportscasting job starting at $180,000.
The next move was Los Angeles, where things were initially good for Wright, his wife and three children. He worked for 11 years in L.A. at Fox Sports, in radio and as a producer.
But a cocaine addiction took its toll. It eventually led to rehab and a divorce after 18 years of marriage. The Wrights moved back to Atlanta, but to separate houses and with Wright scrambling to find work at a restaurant.
"Cocaine became the dominant motivation for me," Wright said. "My first thought each day was 'Where can I find some more?' It's about the choices I made, and I did not make healthy choices. I made selfish choices. For that reason, I was a very lousy husband and wasn't fully there as a father."
Wright's caddyshack adventure began in 2020.
That was soon after he was laid off during the initial COVID-19 wave from various radio and TV roles he'd had at WSB in Atlanta since 2013.
Before moving to Pebble Beach in May of 2022, Wright caddied, among other places, at Peachtree Golf Club in Atlanta, Old Marsh Golf Club in Palm Beach Gardens, Fla., and Whistling Straits, the Ryder Cup and major championship venue in Wisconsin.
"I'm standing here at Pebble Beach looking at the Pacific Ocean just shaking my head," Wright said from California. "What an office view. I get paid to walk around the golf course for five hours, and to exercise. I absolutely love caddying. It's fantastic."
Golf knowledge – pin placements, green-reading, the right club – was instilled in childhood. It came with trips from Atlanta to the Masters at Augusta National, an annual tradition highlighting the Wrights' emphasis on family and sports.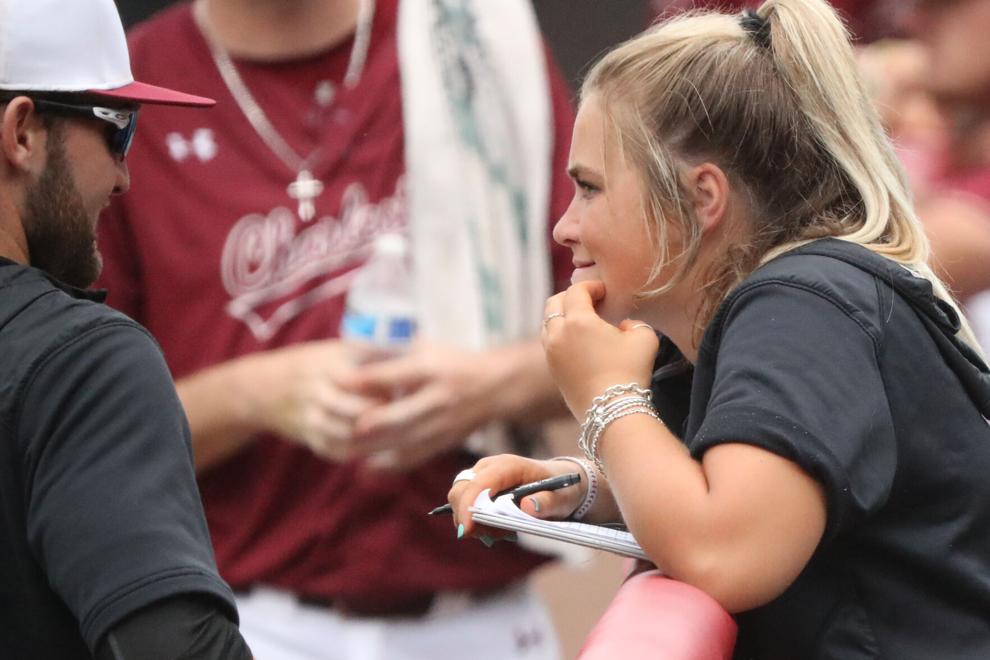 A Gamecock family
Everyone in the Wright family was so proud when Van Earl landed a job as the No. 2 sports person at Charleston's WCIV-TV less than a year after graduating from South Carolina in 1984.
George Wright, Van Earl's father, lettered as a Gamecocks football player on Rex Enright-coached teams in 1948 and 1949. "Georgie Boy" was a life-of-the-party guy, the student-body president as an undergrad and head of the alumni association as a sales executive.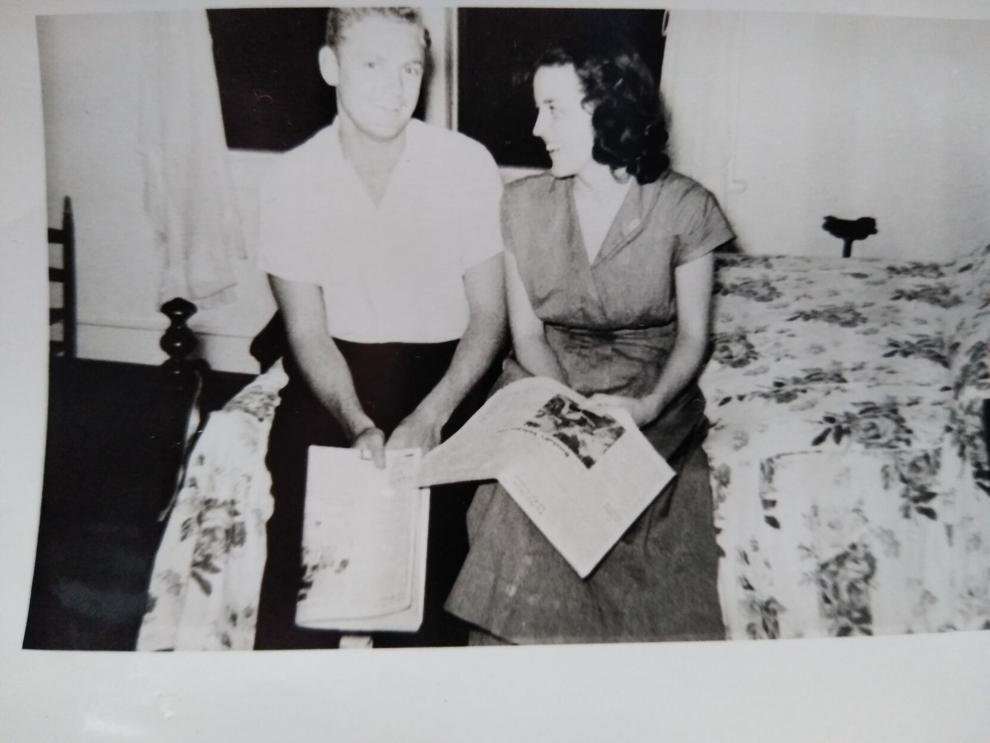 Beth Wright, his mom, was a South Carolina cheerleader. She was WSB's director of tours for 36 years (her work is remembered at WSB with a Hall of Fame plaque).
All four Wright children graduated from South Carolina, Van Earl's brothers Bryant and Scott and sister Alice, as did more than a dozen other relatives.
"I wasn't a Gamecock from birth," Wright said, "I was a Gamecock from conception."
Van Earl's late parents had "storybook romance," he said, and both of them offered advice on his way to an $11,000-per-year TV gig in Charleston: George Wright stressed the importance of a positive attitude, Beth Wright focused on Van Earl sanctity.
"Don't let anybody separate your double-first name," she insisted. "Your name is Van Earl. It's not Van."
Wright worked in Charleston for 22 months with sports director Chris Allen, news anchors Dee Crosby and Dean Swanson and meteorologist Betsi Green.
"I was absolutely awful," Wright said. "Horrible. I mean, talk about a clueless kid who was throwing up on himself every time I was in the studio. I think they wanted to fire me. But Chris said, 'I'll work with him.'"
Off-the-air, Wright was having a blast. He lived in a downstairs apartment one block from the beach on Isle of Palms.
"The Windjammer was my favorite place," Wright said.
It was off to a station in Tupelo, Miss., in 1986, and then Beaumont, Texas.
In 1989, contacts made during that college internship Wright had at CNN paid off.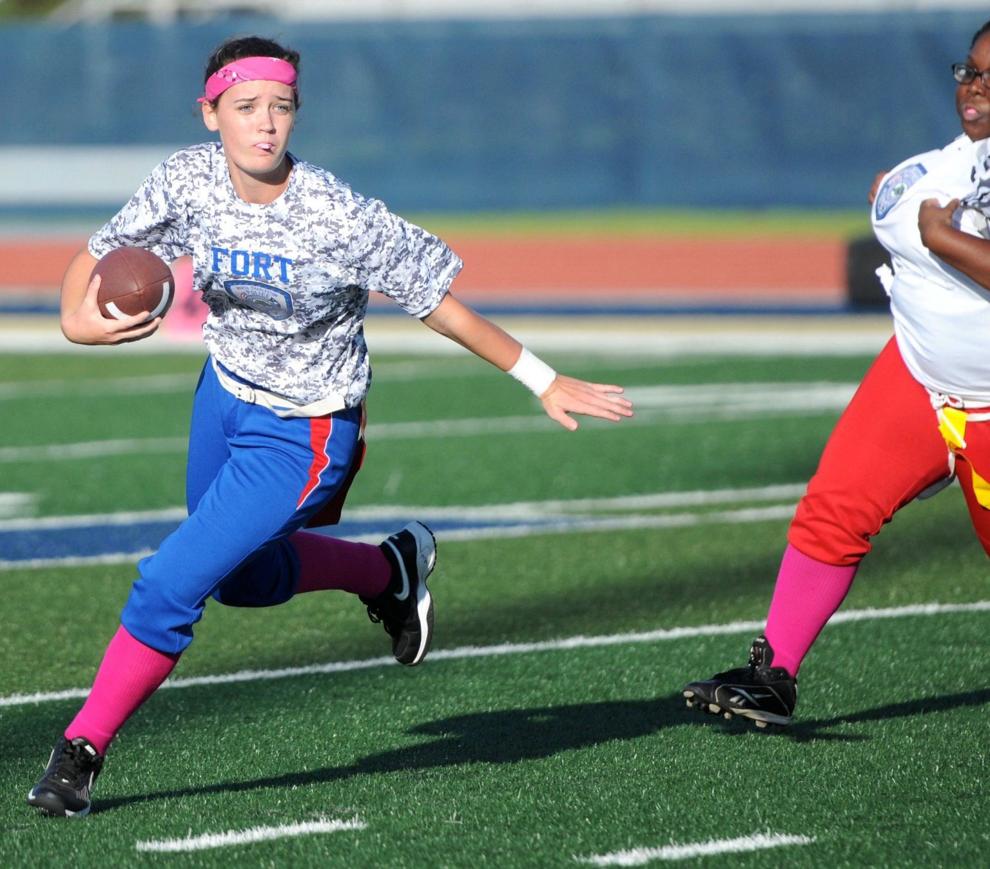 An Al Michaels moment
Wright's CNN Headline Sports goal was simple.
"I wanted to have fun with sports," he said, "and conveyed that in my reporting. When it started to get more attention, I tried newer things."
Wright knew he'd made it big when ABC's Al Michaels was talking about Los Angeles during a Monday Night Football telecast.
"Or, as Van Earl Wright would say," Michaels added with gusto, "Lohs–ANN-Guh-Lees."
Another night, Vince Cellini, Wright's fellow CNN staffer, was watching Wright with NBA star Charles Barkley in an arena press room. Barkley got mad because Wright never did his "Deeeep" thing during the baseball highlights.
Cellini immediately phoned Wright.
"Hey, Van Earl," he said. "I've got an upset viewer here."
Barkley grabbed the phone.
"This is Charles Barkley," he said, "and I do not appreciate the fact you let me down, man."
Heady stuff for a sportscaster who just turned 30.
"It was pretty wild. It was a lot of fun, obviously," Wright said. "And my ego was loving every minute of it."
Help with careers and life
Van Earl Wright the Pebble Beach caddie lives in an RV he found on the Furnished Finer web site.
It's parked out back of a home 20 minutes from the slice of California coast consistently rated as the No. 1 public golf course in the world.
"It's got a comfortable bed, a good shower and a TV that works," Wright said. "All a caddie could ever need."
Wright counts himself "blessed to have three wonderful kids." Ali, 26, lives in Nashville. Bishop, 24, is an engineer for an aerospace firm in Los Angeles. Lizzie, 21, attends Georgia Tech.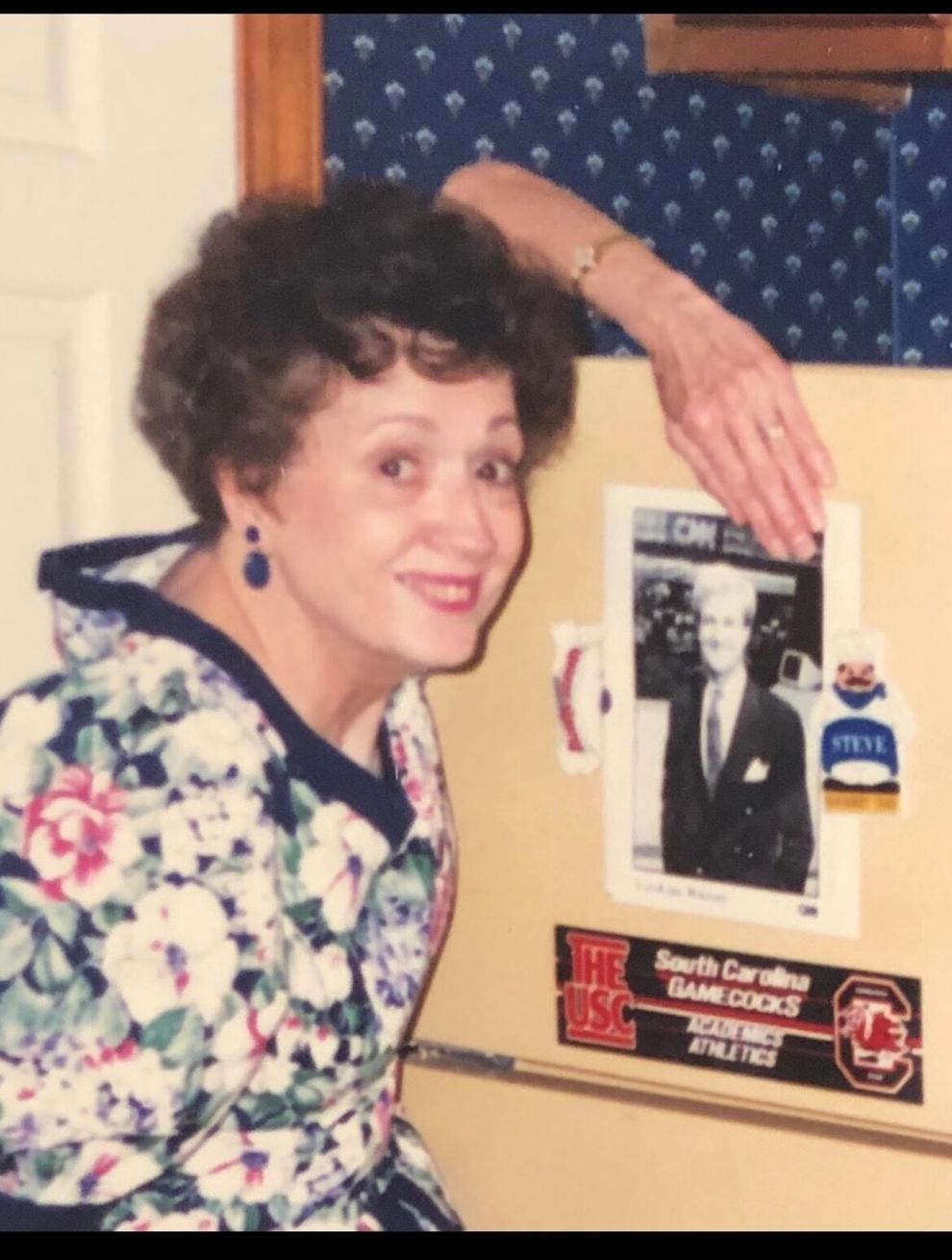 He's always enjoyed helping young sportscasters.
For instance, Scott Eisberg, who coincidentally followed Wright – 25 years later – to South Carolina, and later to WCIV.
When Eisberg joined the Chi Psi fraternity and found out Wright had pledged on the same campus, he immediately found an email.
"I grew up watching him with my Dad on CNN with Fred Hickman and Nick Charles," Eisberg said. "I had dreamed of being a sportscaster forever."
Wright responded with a phone call five minutes later.
"His legacy to me is his 'Deeeep, over the left-field wall' call," Eisberg said. "As iconic as any Stuart Scott or Dan Patrick catchphrase."
Wright looks for opportunities to encourage recovering addicts, too. Treatment in 2007 at New Found Life in Long Beach, Calif., he said, "was one of the best experiences of my life." That led to marketing work at Cirque Lodge, a high-end treatment facility in Salt Lake City.
Basic rehab and recovery advice:
• "Don't try to do it alone. It never works, or at least I've never seen it work."
• "Park the ego."
• "Listen to those who have walked the path before you."
Wright's go-to story comes from a large rehab meeting in which a woman was recognized for 20 years of sobriety. She was asked to speak.
"She was four-foot nothing. She had to stand on a milk crate to be heard," Wright said. "All she said was, 'There's only one thing to remember: Your ego is not your amigo.' I think that really sums it up."
The traveling caddie will return to Palm Beach Gardens in October for more work at the Old Marsh Golf Club.
Before leaving, he plans to savor Pebble Beach joy.
"Golfing at Pebble Beach is a once-in-a-lifetime experience for 90 percent of these folks," Wright said. "It's so rewarding to be able to help golfers have a really good time. When it's at Pebble Beach, it's 10 times better."
Pebble Beach opened in 1919. Bobby Jones won the U.S. Amateur there in 1929.
It has hosted the U.S. Open six times with four more scheduled.
Wright gets $115 per round for one bag, $142 for two. Tips vary, he said, usually from $75 to $150 a bag.
Wright thinks it's nice that some people remember his CNN days and go out of their way to share memories.
"Of course," he said, "it's usually the older customers."
No ego there, just modesty. It happens that older customers fit the demographic of golf enthusiasts able to afford a trip to Pebble Beach.
And the only Van Earl most people have ever heard of is just getting started in this business. Once word gets out, golfers from California to Florida might start asking him to say "Deeeep" as they connect on long drives.
Follow Gene Sapakoff on Twitter @sapakoff
Van Earl Wright file
Hometown: Atlanta
College: South Carolina, Class of 1984
Age: 60
Now: Caddie at Pebble Beach Golf Links in Pebble Beach, Calif.; has also caddied at Whistling Straits in Wisconsin, Peachtree Golf Club in Atlanta and Old Marsh Golf Club in Palm Beach Gardens, Fla.
Sports television work: WCIV in Charleston, 1985-86; became famous for catchphrases during CNN Headline Sports reports from 1989-1993; has also worked in Detroit, Los Angeles and Atlanta
Family: Three children